Originally published on IPMARK.
Consolidation, differentiation and talent are the three pillars on which OMD's brand philosophy is based. "In our culture, diversity is sought in ideas, approaches, mentalities…we seek to challenge conventions," says Cristina Barranco, general director of OMD Spain. A philosophy that, for now, has guaranteed the company a 20% growth in 2021 and revalidated the trust of many of its customers (Beiersdorf, Bimbo, PepsiCo or Renault), as well as important additions to its portfolio (Atida, Lidl or AliExpress, among other brands).
To this intrinsic nonconformity, the general director of OMD also adds listening and measurement as key factors in the good performance of the agency in a context still dominated by uncertainty. She recognizes that this is a stage of "a lot of action", but with great rewards and learning.
2021 was exceptionally positive for OMD…If you had to "put a title" on what happened at the company last year, what would it be?
The year to rethink the rules of our business. Clearly, what used to be valid no longer has to be, and our mission as a service agency is to help the more than 50 clients with whom we work to understand new business ecosystems.
2021 has been a year, for OMD and for the entire industry, to continue living with uncertainty and change as a constant, to continue practicing the ability to adapt and a more open mindset than ever, much needed in a context like the that we continue to live And I attest that my team has been able to have that ability to listen to our clients, consumers and the different market indicators to evolve as an industry.
For the rest, despite the fact that the health situation has continued to surprise us, the economy has timidly reactivated, advertising has grown by around 10%, and at OMD we feel very satisfied with having managed to grow 20%, thanks to the incorporation of new clients such as Lidl or AliExpress and the renewed confidence of clients who were already our partners and have increased their investment in advertising as a growth engine for their businesses.
We closed the year with the assignment of Atida (formerly MiFarma) , a company at a tremendously expansive moment with the desire to lead, in addition to Spain, the online pharmacy sector in Europe. And for this they have trusted us. Therefore, a year of a lot of action, of a lot of initiative and proactivity, with great rewards, especially in learning and that respond to a firm and safe roadmap, with a focus on growing our clients' business through communication. .
We are talking about the fact that in total we have generated a new business activity of more than 40 million euros and that the figure rises to more than 90 million euros when we talk about customer retention and increased investment.
"We have generated a new business activity of more than 40 million euros and the figure rises to more than 90 million when we talk about customer retention and increased investment"
the pole of attraction
Blake Cuthbert, who was inaugurated as CEO of OMD EMEA this February after serving as chief digital officer of the network in a previous stage, commented that "this was the most exciting time to return OMD". You made the same journey back and forth… What is the pole of attraction that makes them return to the company? Why is this particular moment so exciting at OMD?
The attraction pole of OMD, for which I also made this way back, is that it is a leading company worldwide and in many markets, with extremely high levels of self-demand, always seeking continuous improvement, without conformism, always questioning the rules of the industry and looking for ways to add more value to our customers.
A company with a very clear focus on having the best team, the best resources, and the best tools and technologies, which are the right vehicle to accompany clients at a time of profound business transformation, going beyond strategies media, becoming consultants in consumer insights , data, content or measurement, among many other things. Listening and measurement in OMD are a key axis, it is what allows us to guarantee that the return on investment of the brands is optimal.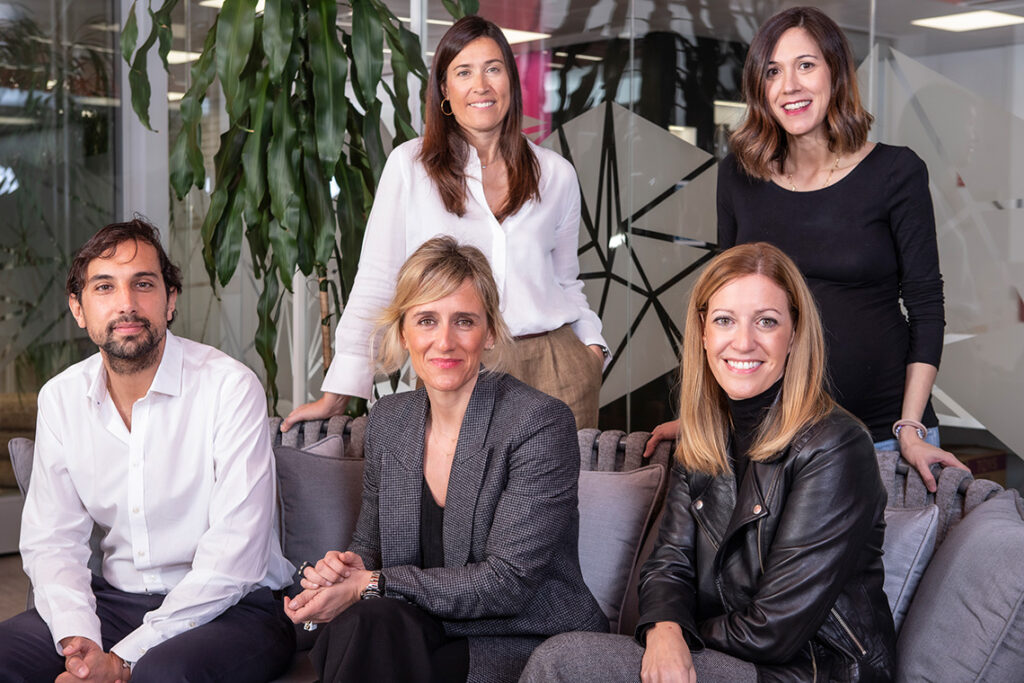 Record performance in 2021. OMD triples year-over-year (global) turnover and leads the COMvergence Net New Business ranking in EMEA (RECMA also recognizes OMD as the best performing media network in the region). What are the keys that have been played correctly to close an exercise with such success within such a complex context?
I would say that there are no magic keys, there is a lot of consistency, globally and locally, on what the company's roadmap should be. That consistency and focus are fundamental to making things happen. And that roadmap, moreover, is accompanied by an attitude of non-conformity towards things. In OMD's company culture, diversity is sought in ideas, in approaches, in mentalities, it seeks to challenge conventions, and that search with determination helps us set our goals and pursue them to the end: consolidation, differentiation and talent as the three great pillars.
Consolidation of our position in the market guaranteeing excellence in service; differentiation with a type of service and product that adds value to our clients' business, and talent because we have been working for years to have the best teams in the industry. A motivated talent that sees in OMD a place to grow professionally. In the last two years, there have been more than 115 new additions to the company, of which 21 are newly created positions, which implies a commitment to the diversification of services to meet the demand of our customers.
"In the last two years, there have been more than 115 new incorporations to the company, of which 21 are newly created positions"
Higher loyalty rate
To what degree has OMD Spain contributed to these good results? What new accounts has the agency won? Which ones have you revalidated? 
We are very proud to have revalidated accounts without the need for a competitive process, such as Beiersdorf, Bimbo, PepsiCo or Renault, who have renewed their trust in us. OMD Spain stands out for being the agency with the highest rate of customer loyalty in the market.
We have also defended and won Abbot in competition and clients such as Phillips, Sanitas Dental and, recently, Atida (formerly Mifarma) have joined our portfolio.
Our roadmap is one of consolidation and a commercial strategy that involves continuing to maintain this high rate of loyalty from our current customers and trying to transfer to future ones, with maximum transparency, that in OMD they have a trusted partner to grow their business results.
How is this year presented for OMD Spain? What goals does Cristina Barranco have in her 2022 agenda? Do you dare to also give a title to what will happen in the coming months within her company? 
If we have learned anything during the evolution of the health crisis, it is the futility of medium-long-term predictions. 2022 has just begun, and we are facing a very changing situation, which forces us to be constantly vigilant and constantly rethink what needs to be done. The supply factor or inflation affect the entire industry across the board; market indicators are not yet consistent enough to be able to make forecasts, which pushes us to remain very vigilant in order to be able to act quickly and adapt plans, and even objectives.
If I have to give it a title, I would play with our Better Decisions, Faster and in 2022 the goal would be to go " Beyond Better " to continue building an agency that makes things happen, that embraces change, to go beyond the best. It is about relearning, reinventing ourselves and seeking excellence in the offering of services, in the talent of professionals and, of course, in continuing to develop tools and technologies that support and speed up better decision-making, and that are measurable in return. .
Raising the agency/client relationship from transactional to transformational is one of the objectives that OMD has set itself… At what point are you on this path?
I would say that we are ahead compared to the industry average.
We have been working in this direction for years, in which differentiation through the contribution of value to clients is key. A differentiation that we have brought to the current reality of OMD, to our operating model, the structure of our teams, to our remuneration models, where more than half are already based on offering services and consulting, and, of course, , to measurement, which, I insist, is a fundamental element in everything we do to demonstrate to our clients that the investment they make effectively generates business growth.
We feel a firm determination and conviction that what our clients need is undoubtedly that 'transformational', a model where the partner accompanies them in their communication and media strategy, very focused on understanding the consumer, to connect in a relevant way and achieve a higher return on your investment. And without a doubt the 'transactional', and the price, will continue to be a fundamental issue, but not the only one in this equation, because strategies that allow us to connect brands and consumers in a significant way and that generate real impact on business results will prevail. .