Manning Gottlieb OMD has been named Campaign's Media Agency of the Year for the second year running, while OMD EMEA was named runner-up for EMEA Network of the Year for the first time. 
The below has been published on Campaign here.  
This was a well-contested, high-scoring category with a lot of entrants, and the judges found it difficult to reduce the shortlist to eight contenders. Several agencies performed well in the first round of judging and only narrowly missed making the cut. 
The high standard of entries suggests there is good reason to be optimistic about the future of media agencies – this is despite the UK sector going through the greatest disruption in a generation as a string of homegrown performance shops have shot to prominence in the past 12 months. So it is fitting that Manning Gottlieb OMD has been crowned the best media agency for the second year in a row. 
The Omnicom shop was founded 30 years ago during a wave of independent media agency launches and has kept its unique, British character, despite becoming part of a global network – witness its role in handling the UK government's £150m media-buying account. 
If 2018 was transformational for Manning Gottlieb OMD, when it won the government business, 2019 was a year of delivery. The judges were impressed by how the agency increased revenues from existing clients (billings up 8% among the top 20 clients), retained one of its biggest accounts, Virgin Media (pictured, above), and demonstrated "lots of evidence of creativity and effectiveness" in its work for clients such as John Lewis Partnership, Sony Pictures and Uber Eats. 
Annual billings soared 35% to £700m and staff numbers rose to 482 last year, chiefly because the UK government moved to the agency formally only in November 2018. Helping the government to build a bespoke supply-side platform to ensure "end-to-end" transparency in its programmatic buying was a striking innovation in 2019. 
Last year brought a couple of notable wins worth £21m, including Allianz and (without a pitch) Pladis, the owner of McVitie's biscuits, in partnership with sister creative shop TBWA. It is an alliance that underlines Manning Gottlieb OMD's reputation for creativity in media. Client satisfaction scores rose for the sixth year in a row and staff churn fell to 18%, according to the agency, which boasts a stable management team. 
Tim Pearson, its chief executive, who was promoted to chief executive of parent company OMD Group UK in July 2019, and Paddy Adams, chief strategy officer, have both been shortlisted elsewhere in these awards for media agency head and media planner respectively. 
Manning Gottlieb OMD's bench strength, which includes Natalie Bell, managing director, and Paul Knight, head of government arm OmniGOV, was also in evidence when it won Agency of the Year at the Media Week Awards 2019. 
Manning Gottlieb OMD did have a couple of minor blots on its record. There was no mention in its award entry of its loss of the (admittedly small) Starbucks account or its role in the government's "Get ready for Brexit" campaign (for which the agency was under orders from Boris Johnson's high command). 
However, the judges felt Manning Gottlieb OMD's continued prosperity was "not to be under-estimated" at a time when some of Omnicom's global rivals have been struggling to justify the existence of UK-only shops.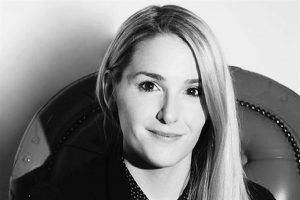 It remains to be seen what happens to Manning Gottlieb OMD's identity in the coming year and beyond, because Pearson has added responsibility for OMD UK, which was also shortlisted for this award; he is now chief executive of both agencies. 
OMD UK has moved into Omnicom's Bankside HQ in London, where Manning Gottlieb OMD is already based, but Omnicom insists no merger is planned. 
The importance of investing in a distinctive culture with a USP remains paramount in this category, as demonstrated here. It was, then, "another great year" for Manning Gottlieb OMD, the judges felt. 
OMD EMEA Network of the Year runner-up 
OMD achieved outstanding new-business success in 2019, winning more than $1bn in billings in net new and retained business across EMEA. That included 247 pitch wins (a win rate of 77%), including Allianz, Müller, Beiersdorf and Boehringer Ingelheim. The network has a 50:50 gender split across its EMEA leadership – women lead OMD's business in its top five markets. It also won 137 awards including nine Cannes Lions and eight Effies, and launched diversity and inclusion initiatives such as the steering group RED, which focuses on staff recruitment, engagement and development.